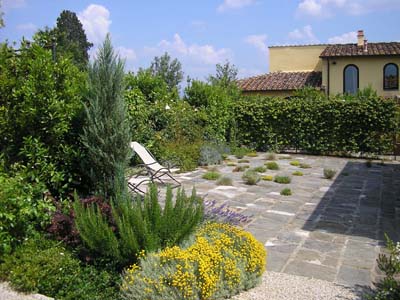 Besides a basis of introductory theoretic lessons and design exercises, there are also visits to nurseries, gardens and other sites.

Each course lasts 4 weeks, with lessons of 4 hours each, in the mornings, five times a week, for a total of 80 hours.

Though classes are held mainly in Italian, on request, we can organise lessons in English.

To ensure a good teaching level and personal attention the maximum number of participants is limited to 15.