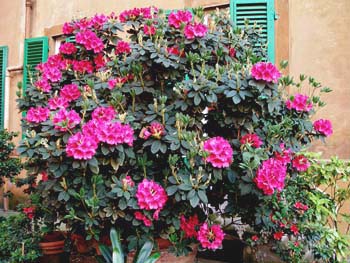 You will be part of a group of art students, but will be able, should you wish, to concentrate on techniques and subjects related to the garden, such as botanical illustration.

These courses are offered all year round, from Monday to Friday, for 2 to 24 weeks. There are three modalities of course: standard (4 hours a day, 20 hours a week), intensive (6 hours a day, 30 hours a week) and super-intensive (8 hours a day, 40 hours a week).

We offer three levels of course: Basic, Medium and Advanced.

Besides those described before, the school offers a whole series of courses that deal with every aspect of art, such as fresco and painting with ancient techniques. If you are interested, please contact us!